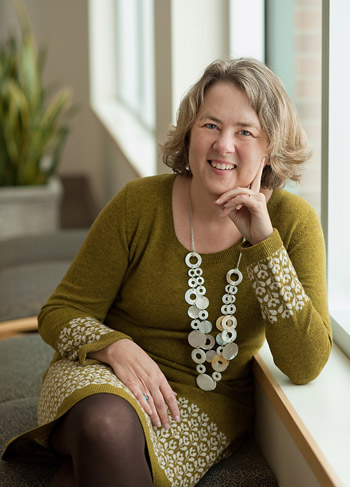 Photo credit: Ellen Dykstra
OTHER WRITING
Other Writing | Teaching | Interviews
Natalie Dykstra grew up in the Midwest, first near the shores of Lake Michigan, then in a suburb west of Chicago.  She credits her mom's vivid, rollicking stories of Iowa farm life for sparking a life-long fascination with finding and telling true stories of the past.  She pursued these stories both in her undergraduate Classics degree and later in her graduate work in American Studies at the University of Wyoming and the University of Kansas, where she earned her PhD in 2000.
She has received a National Endowment for the Humanities fellowship for her work on Clover Adams as well as grants from the Schlesinger Library and the Massachusetts Historical Society, where she was elected Fellow in 2011. She is Professor of English at Hope College in Holland, Michigan.  For her work with students she has received the "Excellence in Mentoring" award from the college's Andrew W. Mellon Scholars Program.  When not teaching, she lives with her husband in Waltham, Massachusetts.
TEACHING
Student comment:
Faculty Connections: More Than Just a Teacher
Student work:
Madalyn Muncy, Mellon Scholar, Hope College
Ruth Keppel, 1896-1993 and Echoes from the Archive

Taylor Rebhan, Mellon Scholar, Hope College
This website, created by Taylor, collects all the final projects from my American Biography course from Spring 2013.
INTERVIEWS
Q & A with Natalie Dykstra
LibraryThing Author Interview
The Biographer's Craft: Photographs Lead Biographer to a New Understanding of an Enigmatic Subject