Next project: Isabella Stewart Gardner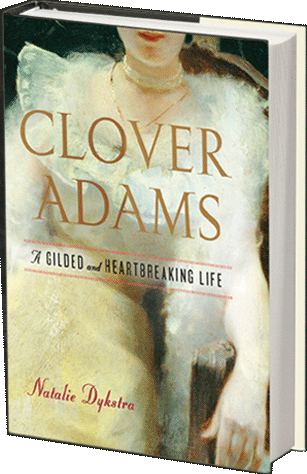 ORDER FROM
Clover Adams featured in
Books About Curious Minds,
Recommended for the Curious Minded,
in The New York Times
"Eloquent and powerfully sympathetic."

—Megan Marshall, author of Margaret Fuller and The Peabody Sisters

"Fast‑paced, and profoundly engaging."

—Robert D. Richardson , author of William James:
In the Maelstrom of American Modernism

"At last, Clover Adams has the biography she deserves."

—Martha A. Sandweiss, author of Passing Strange:
A Gilded Age Tale of Love and Deception Across the Color Line
Clover Adams

The hidden story of one of the most fascinating women of the Gilded Age
• Finalist for the Massachusetts Book Award in non-fiction, 2013
Clover Adams, a fiercely intelligent Boston Brahmin, married at twenty-eight the soon-to-be-eminent American historian Henry Adams. She thrived in her role as an intimate of power brokers in Gilded Age Washington, where she was admired for her wit and taste by such luminaries as Henry James, H. H. Richardson, and General William Tecumseh Sherman. Clover so clearly possessed, as one friend wrote, "all she wanted, all this world could give."
Yet at the center of her story is a haunting mystery. Why did Clover, having begun in the spring of 1883 to capture her world vividly through photography, end her life less than three years later by drinking a chemical developer she used in the darkroom? The key to the mystery lies, as Natalie Dykstra's searching account makes clear, in Clover's photographs themselves.
The aftermath of Clover's death is equally compelling. Dykstra probes Clover's enduring reputation as a woman betrayed. And, most movingly, she untangles the complex, poignant—and universal—truths of her shining and impossible marriage.
See Clover's photos online at the Massachusetts Historical Society website.